Crisis as accelerator for customer and employee experience?
The 11th edition of the Pop-up event for Service Champions on 12 October 2022 from 12:30 at the Kiwi.com headquarter in Brno, Czech Republic is coming. Anybody not able to come to Brno can join us via live broadcast.
Presentations from experts of different industries will deal with the topic of "The crisis push for customer and employee experience" and provide valuable input for lively discussion and exchange.  
The desire for hybrid work models that support a flexible work-life balance for employees is a lasting trend since the pandemic fundamentally changed our everyday lives. This also includes room for more responsibility, individuality and personal development, which makes a decisive contribution to employee satisfaction and loyalty to the company. 
The event's exclusive guests will address these developments and hear about innovative best practice cases in this area.
---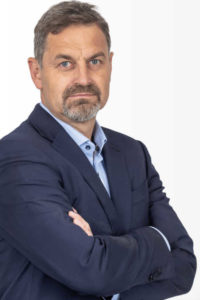 Be inspired by the keynote speech from Petr Bříza, President of the Czech Ice Hockey, who will draw the connection from this current topic to the team spirit in a team sport discipline.
Golan Shaked, Chief Commercial Officer, kiwi.com, UK
Golan, host of our 11th Service Champions Event edition will inspire us with his passionate view on customer and employee experience within kiwi.com.
Anna Hudakova, People & Culture Strategist, Business consultant, mentor, coach and HR expert, Slovakia
Anna is passionate about people and HR. She looks back to over 25 years of experience in Managing Executive HR positions in Slovakia and Czech Republic, she was President of HR Association in Slovakia and now she is one of the leaders of Open HR Forum. In her speech she will focus on the current situation at labor market, how the last 3 years did change the behaviours and attitudes of employees and employers, and will elaborate on some ideas for future of work, and possible solutions.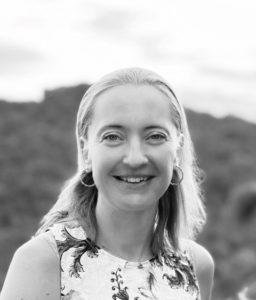 MonikaBerger, Head of HR Austria, Prinzhorn Group, AustriaMonika will show us how customer and employee experience goes hand in hand within a traditional "producing" company. ((C
---
Program
11:15 Networking with sandwiches, speakers and participants on 8th floor
12:00 Start of event & welcome by Service Champions Initiators and  kiwi.com

12:10 Golan Shaked
12:55 Anna Hudakova
13:30 Coffee break & office tour
14:35 Monika Berger
15:10 Slavomir Lener
16:00  Networking on rooftop terrace of kiwi.com
---
Please use the following link to register your participation REGISTER HERE 
Your host kiwi.com and the event organizers Christiane (Wirkunde OG), Maria (TELUS International), Meike (cmm360.ch) and Bernhard (BSI) are  looking forward to your registration and to welcome you at the kiwi.com headquarter in Brno or via live broadcast!